Adversity. We all have it. It takes different forms, but we all go through it in some way or another. Stress, personal relationships, illness, painful conditions, work life, financial strain, death of a loved one. You name it, and we all go through it at some point.
So how do we get through it?
Can we come through it even stronger than before?
Let me tell you the story of Ken Calwell. In 1991, he was a rising star in the corporate marketing world, and he was an accomplished marathoner and triathlete. His life was literally thrown upside down when he was hit by a car while training on his bike just outside of Wichita, KS. This catastrophic event would change him and his life in ways he never could have foreseen.
After nearly losing his life and his leg, he was hospitalized for several months. Eleven fractures, multiple surgeries, skin grafts, blood tranfusions, implanted hardware and screws-these all became part of the following months and years of Ken's life.
In this 3 part video series, I interview Ken, and examine his recovery, his attitude, and his ability to achieve success in the face of overwhelming odds and incredible adversity. Not only did Ken return to triathlon, he was able to run with the Olympic torch, using the very same arm that many said would never work again.
Interview with Ken Calwell Part 1 of 3 – What's it like to get hit by a car at 60 MPH?
Just a few of Ken's fractures: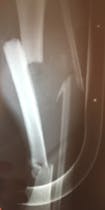 Interview with Ken Calwell Part 2 of 3 – How to maximize recovery
Some of the hardware used to treat Ken's fractures: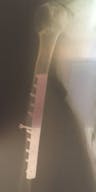 Interview with Ken Calwell Part 3 of 3 – How Ken overcame adversity to go on to run with the Olympic torch
Ken and Cody on a mountain hike together 27 years after the accident

How about you? Are you facing adversity in life? Are you struggling with pain that keeps you from the things you love such as spending time with family, time outdoors, or with the kids/grandkids? Don't give up and don't let it stop you.
There is hope!
Feel free to call us at 316-558-8808 or contact us here. Our mission and passion is to help people like you stay mobile, active, and off pain pills. Feel free to give us a call or contact us here if you would like to speak with a therapist on the phone about your unique situation.
Until next time,
Cody Barnett PT
Orthopedic Physical Therapist, Concussion Specialist